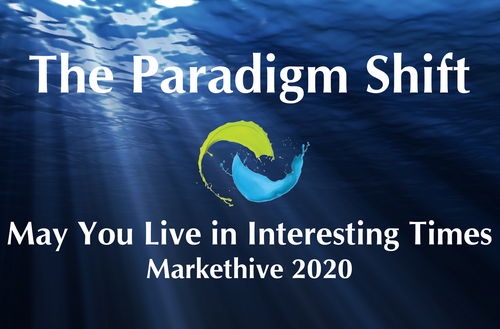 It is Passover week and the celebration of the Resurrection of Yeshua Hamashiach (Jesus Christ). This Sunday we will celebrate His resurrection. Crucified on Wednesday and Mary found the tomb empty pre-dawn on early Sunday morning, an event that changed everything, whereas Jesus gave all of us a pathway to salvation and everlasting life. He is Risen!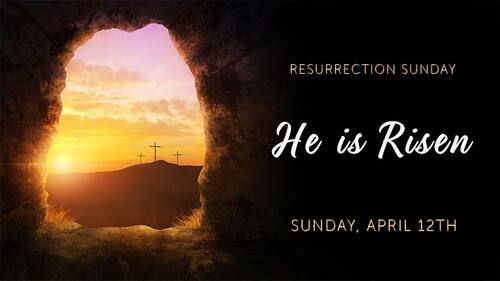 Then there is 1948 an event not only prophesied by Christ in Mathew 24:32 but prophesied over 2500 years ago when Israel existed prior to the diaspora (the exilation of the Jews from their homeland) "Jesus said.. Learn a parable of the fig tree; When his branch is yet tender, and puts forth leaves, you know that summer is near." ~ MATTHEW 24:32
When the LORD mentioned the fig tree in Jeremiah 24:5, Hosea 9:10, and Joel 1:6-7, He was always describing Israel. There is no one who could argue otherwise.
So, back to 1948.. 70 years ago, on May 14th, the ancient Biblical Nation of Israel was officially "reborn." The LORD prophesied, around 3,000 years ago, that the Israelite Jews would be exiled from their Holy Land for around 2,500 Years. After that period of separation, He promised to return them to their Promised Land. We read in Ezekiel, Chapter 37 and verse 21 –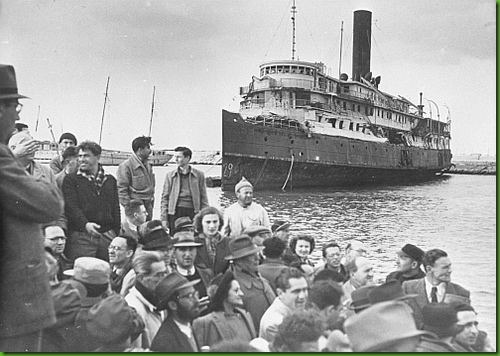 "Thus saith The LORD God: Surely I will take the children of Israel from among the nations, wherever they have gone, and will gather them from every side and bring them back into their own Land."
In 606 BC, the Jewish exile began. In the exact number of Biblically-prophesied years later, God fulfilled His age-old promise to the Jewish people. He gathered them from all nations of the world, wherever they had been scattered, and brought them back into their God-given Holy Land. I love the mathematical prophecy which is found in the Book of Ezekiel. In Chapter 4, verses 4-6, the LORD said to Ezekiel –
"Lay upon your left side.. For I have laid upon you the YEARS of their iniquity, according to the number of the days, three hundred and ninety (390) days: so shall you bear the iniquity of the house of Israel. And when you have accomplished them, lie again on your right side, and you shall bear the iniquity of the house of Judah forty (40) days: I have appointed you each day for a YEAR (430)."
God was speaking of judgment upon Israel, as a whole, but mentioned Judah separately from Israel because (at that time) the Nation was split into two Kingdoms. Judah represented the Southern Kingdom. There were 390 days of judgment against the ten Northern Tribes of Israel, and 40 days against the two Southern Tribes of Israel – which equaled 430 years of judgment against the Jewish Nation.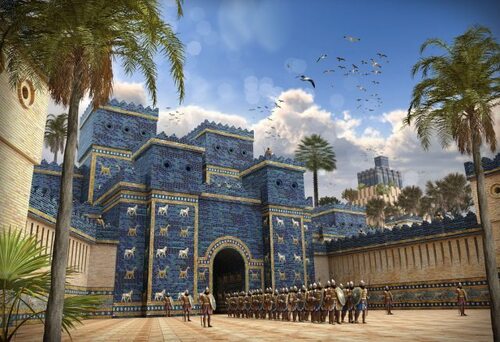 Israel was taken into captivity by Babylon for exactly 70 years. So, 430 years minus 70 years fulfilled during the captivity = 360 years remaining in the judgment. After the Babylonian captivity, many have wondered where exactly the remaining 360-year judgment was in Israel's history? We must look to the Biblical "7X Factor" of God's judgment.
Biblical scholars could not find any specific captivity or dispersion that fulfilled the 360 years left in the judgment, until a closer look into the Book of Leviticus revealed the "seven times" prophetic warning (Leviticus 26:18, 21, 27-28 & 33). In those verses, God warned Israel that if they continued in their disobedience then He would multiply their judgment by "seven."
God always says what He means, and He means what He says. When we apply the 7X factor to the remaining 360 years of judgment against the Nation of Israel, we arrive at 2,520 years of judgment remaining. Now, the LORD gave the Jews the most sophisticated calendar on Earth. It is both a Lunar and a Solar calendar.
The Jewish calendar uses a 360-day Lunar (and Prophetic) year, and then adds a Leap Month on specific years to accurately coincide with the Solar cycle – which we use on our Julian calendar. The Holy Bible uses 360-day years for prophecies, and expects us to add the appropriate leap months on schedule. So, the easiest way to unravel this prophecy is to first convert it into days: 2,520 years x 360 days = 907,200 days of judgment remaining against Israel, after the Babylonian captivity.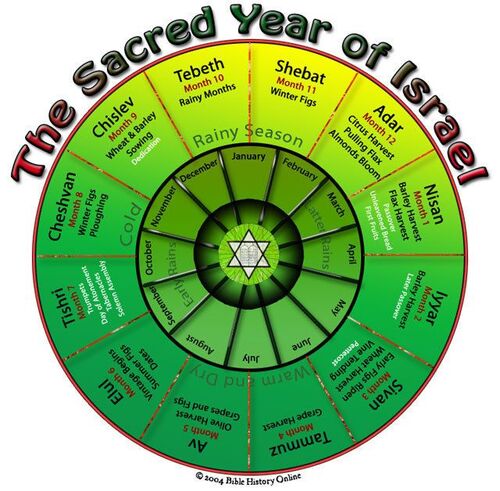 We then convert the 907,200 days into our 365.25 day Solar (Julian) years (the .25 adjusts for leap years), and we end up at 2,483.78 years of judgment remaining. Starting with the 70 years of Babylonian captivity, we arrive at 536 BC. We then add the 2,483 years of judgment which are left – plus one year (because there is no "zero" BC or AD) – and we arrive at 1948 AD! How amazing is that?! God is truly right on time – all of the time.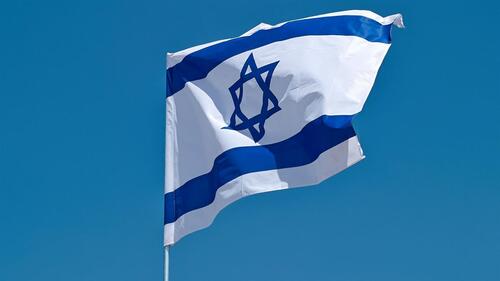 In the spring of 1948, Israel was officially declared – and globally recognized as – a Nation again for the first time in over 2,500 years. HalleluYah! Prepare to have your mind blown even more… The time period of the Jews being exiled from their Holy Land by the Babylonians to the year in which Babylon destroyed Jerusalem was 19 years. The time period of Israel regaining their Homeland in 1948 to reclaiming Jerusalem as their Holy Capital City in 1967 was 19 years!
I believe that God had mirrored the years of their exile and their return for a sure sign that it was His Divine Hand at work. It was in June of 1967, when the Islamic armies surrounding Israel attacked the Jewish State from every border. They were looking to finish what Hitler started, by attempting to wipe out the Jewish people and the Nation of Israel from the face of the earth.
Though greatly outnumbered by tens of thousands of troops, the small number of Israeli forces not only defended their Nation valiantly but (after only a Six-Day War) they recaptured their ancient Biblical Capital of Jerusalem. Islamists had controlled the Holy City ever since taking it from the Christians centuries earlier. Israel defeated nearly a half dozen hostile Muslim nations in less than one week.
It became crystal clear, to all observers that God was with His beloved Nation of Israel in the War. Scholars and historians call the Israeli military victory nothing short of a miracle. The Six-Day War also mirrored an ancient battle in our Holy Bible to a tee. In the Book of Joshua, Chapter 6:3-4, we find that the Israelite Army won the victory at Jericho in only six days –
"You shall compass the city, all the men of war, going around the city once. Thus shall you do six days."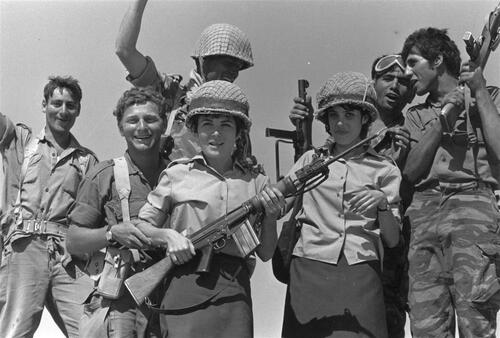 By the 7th day, Joshua and his Army had obtained the victory – just as the Israeli Army did in 1967. There can be no doubt that the LORD, Himself, was fighting on behalf of Israel on both occasions. He always has, and He always will…
What does this have to do with Markethive? Keep reading….The Holy Spirit is guiding this letter.
No one can argue that we are not in the season of the end of the Church Age. All the signs are here and becoming more evident as each day passes by.
Matthew 24:37
As the days of Noah were, so the coming of the Son of Man will be.
Jesus Christ said that end-time events would be like those during the time of Noah. What were those conditions like, and why should we be concerned?
Discussing the time near His return to earth, Jesus declared, "As it was in the days of Noah, so it will be also in the days of the Son of Man: They ate, they drank, they married wives, they were given in marriage, until the day that Noah entered the ark, and the flood came and destroyed them all" (Luke 17:26-27).
It appears people thought they were living normal lives during the time Noah lived, just before the Flood. They were oblivious to the impending disaster. So what was Jesus talking about?
Widespread violence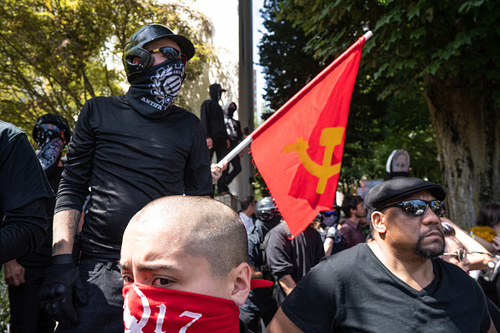 Since He said that the last days would parallel the society of Noah's day, we can look further into God's Word to learn what He meant. The book of Genesis explains what conditions were like at that time.
Not long after God placed human beings on earth, mankind quickly headed toward self-destruction. Following Adam and Eve's example of rejecting God's instructions, humanity became increasingly hostile and corrupt. By the time of Noah, "the LORD saw that the wickedness of man was great in the earth, and that every intent of the thoughts of his heart was only evil continually" (Genesis 6:5).
Because of this, God said that He was "sorry" that He had created mankind (verse 6) and told Noah, "The end of all flesh has come before Me, for the earth is filled with violence through them; and behold, I will destroy them with the earth" (verse 13).
God's grieving was not sorrow for making a mistake. God doesn't make mistakes. God gave His human creation the freedom to choose between right and wrong (Proverbs 1:29-31), and He was grieved in His heart to see how far humanity had fallen from what He originally intended.
Living in perilous times
It seems God gave humanity 120 years to change its evil ways. God said, "My Spirit shall not strive with man forever, for he is indeed flesh; yet his days shall be one hundred and twenty years" (Genesis 6:3).
The 120 years of Genesis 6:3 refers to the time God's longsuffering would continue with that generation (Barnes' Notes on the Bible). During those 120 years, Noah preached a warning message, and God waited patiently for heartfelt reform (1 Peter 3:20).
Living in this evil society that refused to repent, Noah alone found favor in God's sight as a "righteous" person. We're told that he was "moved with godly fear" and built an ark (Genesis 7:1; Hebrews 11:7). Because of the widespread violence in the world at that time, God decided to repopulate the earth through this faithful man and his descendants (Genesis 6:17-18).
Violence today
The apostle Paul said that before Christ's return the world would have perilous times, filled with pleasure-seeking, materialism, immorality, violence, idleness and a rejection of the things of God (2 Timothy 3:1-5).
A major reason for God's bringing the great Flood was that the earth was filled with violence (Genesis 6:13).
Consider the age we live in. There's been an alarming increase in global violence just in the past 100 years. Wars in the past 90 years killed more people than during the previous 500 years combined ("War and Conflict"). An estimated 203 million people were killed by wars just in the 20th century (Matthew White, Historical Atlas of the Twentieth Century, 2010, "Deaths by War").
Between 170 and 360 million people were killed by governments in the 20th century, apart from war. Recently, more civilians have been dying in armed conflicts than combatants themselves, accounting for 90 percent of casualties since 1945. Just in the last decade, war has claimed the lives of an estimated 2 million children and has disabled another 4 to 5 million children.
A silent form of violence is perpetrated around the world by deliberate abortions of innocents. Each year about 44 million abortions are performed globally ("Global Abortion Rates, 2008").
Globally, the National Consortium for the Study of Terrorism and Responses to Terrorism (START) has documented more than 125,000 violent terrorist attacks since 1970 ("2013 Terrorist Attacks"). Martha Crenshaw, a START board member, reported, "Sadly, it seems to be increasingly acceptable in certain belief systems to kill as many members of the other religious community as possible. Moral restraints seem to be eroding" (CNN.com).
Indeed, things are changing in the world. Jesus Christ said, "For out of the heart proceed evil thoughts, murders, adulteries, fornications, thefts, false witness, blasphemies" (Matthew 15:19). We are currently living in an age where these vices are becoming more commonplace. "We've seen a fairly steep upward trajectory in the total of terrorist attacks and fatalities worldwide," said Gary LaFree, START's director. "We are convinced that a big chunk of this is real change in the world."
Indeed, things are changing in the world. Jesus Christ said, "For out of the heart proceed evil thoughts, murders, adulteries, fornications, thefts, false witness, blasphemies" (Matthew 15:19). We are currently living in an age where these vices are becoming more commonplace.
Substantial research on our Western culture has demonstrated the correlation between media violence and youths exhibiting violent behaviour in society. Studies show that in the United States a typical child will view more than 200,000 acts of violence, including 16,000 murders, on television before the age of 18. Television programs display 812 violent acts per hour. A recent study found that 15 percent of music videos contain interpersonal violence. Still another modern source of violent exposure is access to the Internet and video games ("The Impact of Media Violence").
As the violence of this age increases, God's message becomes more fitting: "There is no truth or mercy or knowledge of God in the land. By swearing and lying, killing and stealing and committing adultery, they break all restraint, with bloodshed upon bloodshed. Therefore the land will mourn; and everyone who dwells there will waste away" (Hosea 4:1-3).
Respect for life
After the Flood, human history began again through Noah's family. God then reinforced the special significance and sanctity of human life.
Addressing Noah and his sons, God said, "Surely for your lifeblood I will demand a reckoning; from the hand of every beast I will require it, and from the hand of man. From the hand of every man's brother I will require the life of man. Whoever sheds man's blood, by man his blood shall be shed; for in the image of God He made man" (Genesis 9:5-6).
Following this decree, God pointed to the rainbow as the sign of a covenant that He would never again destroy all the inhabitants of earth with a flood (verses 15-16).
Had God's instructions to respect life been followed throughout history, it would have had the effect of upholding the sanctity of human life. Now, as in Noah's day, we're seeing a growing culture of flagrant disregard for human life.
Examples for us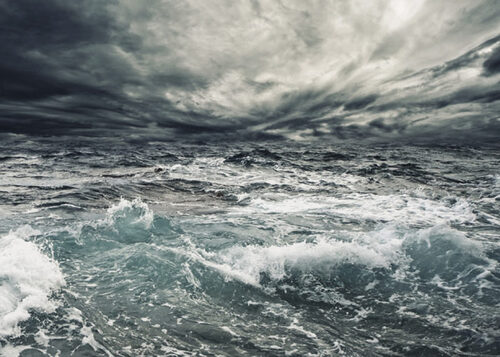 The Flood of Noah's day, like the destroying fire of Lot's day, became an enduring example of punishment for disobedience. The apostle Peter echoed Jesus' connection between these two events, explaining that God "did not spare the ancient world, but saved Noah, one of eight people, a preacher of righteousness, bringing in the flood on the world of the ungodly; and turning the cities of Sodom and Gomorrah into ashes, condemned them to destruction, making them an example to those who afterward would live ungodly" (2 Peter 2:5-6; compare Luke 17:26-30).
Throughout human history there have been many evils committed. Why, then, didn't God punish every generation of humanity for its sinful behavior? One reason is that God is longsuffering and merciful to His creation (Exodus 34:6-7), not delighting in the destruction of the wicked (Ezekiel 33:11). In His wisdom, sometimes God chooses to show mercy (Romans 9:15).
Even though all people have sinned and do sin (Romans 3:23), only God can determine when an entire society or nation has violated His laws to a critical point where He will tolerate no more. It was in God's perfect judgment that He destroyed the world during the days of Noah, allowing it to serve as an example for all mankind to learn from. To learn more about the similar societal conditions that led to the sudden destruction of Sodom and Gomorrah in Lot's day, please read the article about Sodom and Gomorrah.
History often repeats
In Noah's day, the time of punishment came when God "saw that the wickedness of man was great in the earth, and that every intent of the thoughts of his heart was only evil continually" (Genesis 6:5).
A risk that people take when rejecting God's merciful call to repentance is that their hearts can become hardened. God says, "In accordance with your hardness and your impenitent heart you are treasuring up for yourself wrath in the day of wrath and revelation of the righteous judgment of God, who 'will render to each one according to his deeds'" (Romans 2:5-6).
The first time God brought His judgment on the earth, it was by a great flood of water. The next time God punishes the whole earth, it will be at Christ's return, when He will "render His anger with fury, and His rebuke with flames of fire. For by fire and by His sword the LORD will judge all flesh" (Isaiah 66:15-16).
He will come unexpectedly
So Jesus Christ's warning in Luke 17 was that when He returns in great power and majesty to save an unsuspecting world, the vast majority of people will still be eating and drinking, focusing on their everyday lives, unaware of the dangerous times they're living in. Just as the people in Noah's day, people in the end times will be ignoring the warning messages and rejecting God's righteous ways (Matthew 24:37-39, 44).
Noah, the prophet of God, was very likely mocked and ridiculed for preaching "righteousness" (2 Peter 2:5). The Bible reveals that in the end times, prior to Christ's return, people will also ignore warnings to repent. As Peter notes, "Scoffers will come in the last days, … saying, 'Where is the promise of His coming?'" (2 Peter 3:3-4).
Jesus added, "But take heed to yourselves, lest your hearts be weighed down with carousing, drunkenness, and cares of this life, and that Day [of Christ's coming and God's wrath] come on you unexpectedly. For it will come as a snare on all those who dwell on the face of the whole earth. Watch therefore, and pray always that you may be counted worthy to escape all these things that will come to pass, and to stand before the Son of Man" (Luke 21:34-36).
---
20 years ago the Lord gave me a vision and an urgency to get what has taken me over 20 years of intense work to build. It once was Veretekk, the first Inbound Marketing platform started back in 1996 and closed down around 2014. I thought I was done but about the same time I was given a clear blue print vision to build Markethive and to restart from scratch. I built the blue prints and design interfaces based on what I had learned from building Veretekk.
I then came up with an innovative way to fund this new site with what was called the BOD (Bond of Debt) whereas loans were paid back in full in 20 years and in the meantime a percentage of the new revenue would be set aside and paid to the BODs. We rose over $300,000 within a month and began building the new system.Then came the process of finding a name. We struggled with finding the right name. Names like: etolia.com; ewava.com; prosbay.com; sohogear.com; sohomeme.com; yayacom.com; youdontsay.com; memebubble.com; entreport.com; gear-head.com; freedomfox.com and more, but none of them popped for me.
One evening in basic despair for a name I fell asleep in deep prayer to the Father for a name. Upon waking He gave me the name "Markethive" for which all domains where available, all social networks and all trademarks were available. This name fit my parameters of being 3 syllables or less, two words with both words being common and both words being both a noun and a verb.
Markethive has been registered and used for over 19 years and that domain expired and became available on the day I searched it and I immediately bought it. Along with it I got all the other 20 some TLDs. Then I searched the social networks, the word Markethive was available on all of them. So I set them all up. Then came the Trademark and with trepidation I searched and was shocked, SHOCKED there was no Markethive trademark for any classes, so I purchased them all.
Do you see the divine influence here? Along the way I have experienced amazing miracles. Many many miracles similar to the following one: Early into building this in 1999 I was out of money on the verge of losing it all. Here is what happened (BTW: Just talked to my friend Garry Howard who was my account exec at NonstopNet to make sure the story was accurate).
I had just financed our first real server farm. $1 million dollars worth. We had just launched one of our first private labelled automated marketing programs (For Life Force International via Corey Citron) with over 50,000 members and 5000 paying us $50 per month for it. Our colo (data center) called NonstopNet, financed the deal and we justified the $50,000 based on our projections. Shortly after launching the system, NonStopNet accused us of spamming and shut all our servers down for 4 weeks, destroying the credibility of Veretekk and killing that income. This left me with zero money in the bank and zero capital coming in. We needed a miracle.
So Back to urgent prayer I went.
First out of the blue NonStopNet has a funding withdrawal (in an attempt to go public) and immediately fails. At the same time out of the blue I make $50,000 selling a domain from an unsolicited offer to buy it. I sold it and collected the badly needed funds.
I find a new colo Unified Web, for a fraction of what NonStopNet was charging me. The bankruptcy trusty called me and told me we could purchase all our servers ($1 million worth) for $10,000 but had to have it all out in 24 hours.
Unified Web was 4 blocks away and sent the guys over to pick it all up and we were back up within 24 hours, owning all our equipment with $40,000 in the bank. OK? I call that divine intervention.
Are we living in Biblical times? Is Markethive a vision? Is the Lord returning in our lifetime? Are the ways things done in the world shifting dramatically? Is Markethive part of all this?
I believe we are. What do you believe? Within a matter of two years our traffic has surged to over 400,000 unique visits a day, over 60 million monthly impressions and 50,000 members. And our growth is about to become exponential. It is all about timing. I am grateful to the Lord for all of this and especially for you and those whom have upgraded to EntrepreneurOne.
Markethive has engines that are growing to become major engines. We are now building the money machines, for you.
Have you upgraded to Entrepreneur One yet? Why not?
https://markethive.com/group/marketingdept/blog/entrepreneuroneupgradeareciprocalblessingitworksbothways